My family is football fans. We are cheering for Buffalo Bills but unfortunately our team did not make it in the play-offs. Sunday especially is family day where we can spend our time watching the football.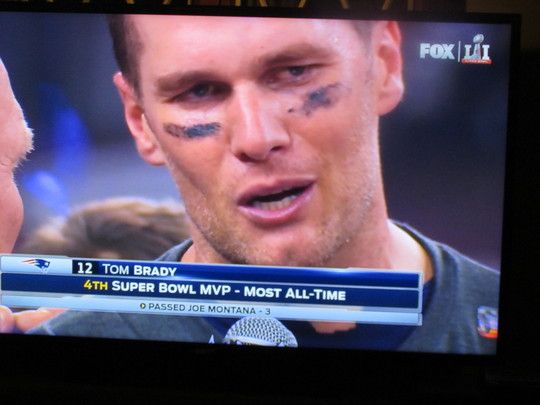 /center>
Yesterday the 5th of February Sunday is the most special day for football fans. I would say the entire America where we watched the Superbowl 51 against Atlanta Falcons and New England Patriots. Our family is rooting for New England Patriots.
We thought that Atlanta Falcons will win the Superbowl for the first time. They lead from 28-3 under three minutes time. Knowing Tom Brady, the game is not over yet. The game is heart thumping to watch. The New England tied the game. For the first time in Superbowl history, the game is in overtime. Finally the The New England Patriots won the game from 36-28. It is the greatest comeback in Superbowl history. Tom Brady won the MVP for the 4th time but he brought his team in the Superbowl five times.
By the game, the Superbowl is held in Houston Texas. Lady Gaga performed in the half time. She nailed the show and did amazing with her performance.