Disclosure:
This is a sponsored post. All my opinions are mine. 
My son is a teen-ager now. One more school year and he will be in high school. Where did the time go? This preemie sure is growing like a weed. Though he is a not a member of any sports activities, he still loves to play sports. He love to play the golf. He practices most everyday by our backyard. Sometimes his Daddy bring him to the driving range to practice or play the golf. It is their bonding father and son moment.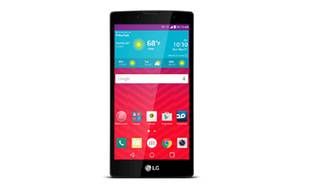 He is almost as tall as me. He also learns more responsibility as he become a teen-ager. He watches his little sister when my husband and I both go to work. We called the house every hour to make sure everything is fine. I only worked six minutes from where I live. My husband works in the city.
My son keeps bugging me on buying him a cellphone. He wants my cellphone. I told him this cellphone is very expensive. You need to pay the cellphone bill. You need to find a job as well. I know that he knows what having responsibility is. He told me that he is the only one in his class last year does not have a cellphone. We told him our reasons why he cannot have his own cellphone yet.
Looking at Groupon Goods I found this amazing deal for cellphones. I want to buy this for my son. I just want to talk to his Daddy so he will agree. I really love this cellphone. I think it is perfect for my son. The price is affordable. Being at his age, I know sometimes he lost stuff. This cellphone is ideal for him. Reading the reviews, the cellphone really works. I am a fan of this website because their deals works ad helps me saves money.
Please do not forget to check their Facebook and Twitter for more deals not only mobile phones but anything that your athletic needs. Sports clothing and accessories are expensive but when searching from this website, you will be amaze of the deals.